The best multipurpose USB Car Charger. You will love having this small device next to you in case of emergencies. It isn't just your standard USB charger, but your life saver as well - break glass or cut the seat belt when needed.
3 in 1 Car Charger is a combo of window shattering tool and seat belt cutter that you can plug into your car's cigarette lighter port and use to charge your phone and other devices when not in use. Since it'll always be right next to you in your cars power adapter port, the device will always be readily available in an emergency!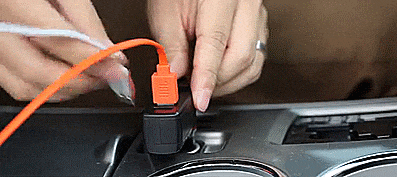 The charger has two 2.4A USB plugs for fast charging. It is a small and lightweight device and if you are keeping it in your car, it will always be next to you when you need it. However, there are other useful features as well.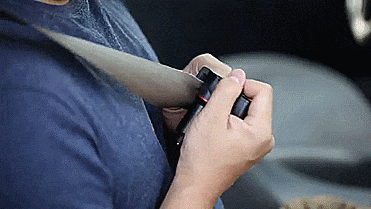 The car plug is strong enough to break the glass of your car in dangerous situations. Also, the back can cut the set belt and allow you to easily escape from the car. You will feel safer than ever with this device in your car.
FEATURES:
WINDOW BREAKER:

 

This car charger with built-in robust and tungsten steel tip glass breaker, works easily and efficiently to break your car window and escape from your vehicle in an emergency.
SEAT BELT CUTTER:

 

The emergency escape tool comes with a razor sharp blade to help you cut your seatbelt if you find yourself unable to release it normally.
ALWAYS WITHIN REACH:

 

Our multifunctional design keeps the emergency tool within reasonable reach when needed. It serves an everyday function, so if there is a critical situation, it will always be easily accessible to you.
DOUBLE PORT: Our unique innovation doubles as a dual USB port charger, which plugs into your car charger for charging. The input of the emergency escape tool is 12-24V and has an output of 5V, 2.4A.

SPECIFICATIONS:
USB plug: 2.4A
Number of ports: Two
Compatibility: Universal
PACKAGE INCLUDES: 1 x 3 in 1 Car Charger